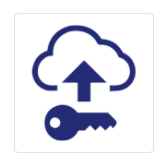 Ingram Micro Cloud operates the world's largest marketplace of cloud solutions and services for the channel, providing the world's largest cloud ecosystem on an end-to-end commerce platform. Ingram Micro and Thales are expanding their strategic collaboration agreement. The company will distribute Thales Data Protection on Demand (DPoD) CipherTrust Cloud Key Broker for Azure service on its Ingram Cloud Marketplace France. Thales SafeNet Trusted Access (STA) is already available on the Ingram Micro France Marketplace, and there are plans in the works to expand to additional services and languages in near future.
Securing Microsoft Office 365 and other Azure applications with CipherTrust Key Broker for Azure DPoD CipherTrust Key Management Services on Ingram Micro Cloud provides an easy and secure Bring Your Own Key (BYOK) solution, simplifying key management in the cloud.
Under the terms of the partnership, Ingram Micro and Thales will support resellers in the deployment of cloud security solutions. Through Abbakan, a value add distributor, and long-term Thales partner, sales teams will combine their expertise in cybersecurity and their knowledge of Thales' offerings to deliver data protection and key management as a service. In addition, by leveraging the Ingram Micro Cloud marketplace, resellers will have access to efficient and cost-effective subscription management, renewals, reporting and billing.
This expansion is in line with the Thales' DPoD efforts to enable customers to embrace the cloud through the platform of their choice, from DPoD, Thales' own cloud managed service, to offerings like DPoD CipherTrust Cloud Key Broker for Google EKM on Google Cloud, to hybrid offerings leveraging the flexibility of best-of-both-worlds with Thales Luna HSM.
Visit the Ingram Micro Cloud to find out more about DPoD and CipherTrust Key Broker for Azure.