We are excited to announce the launch of the publicly available Thales Data Protection on Demand (DPoD) Marketplace. Now you can view the growing services on the DPoD Marketplace without logging on.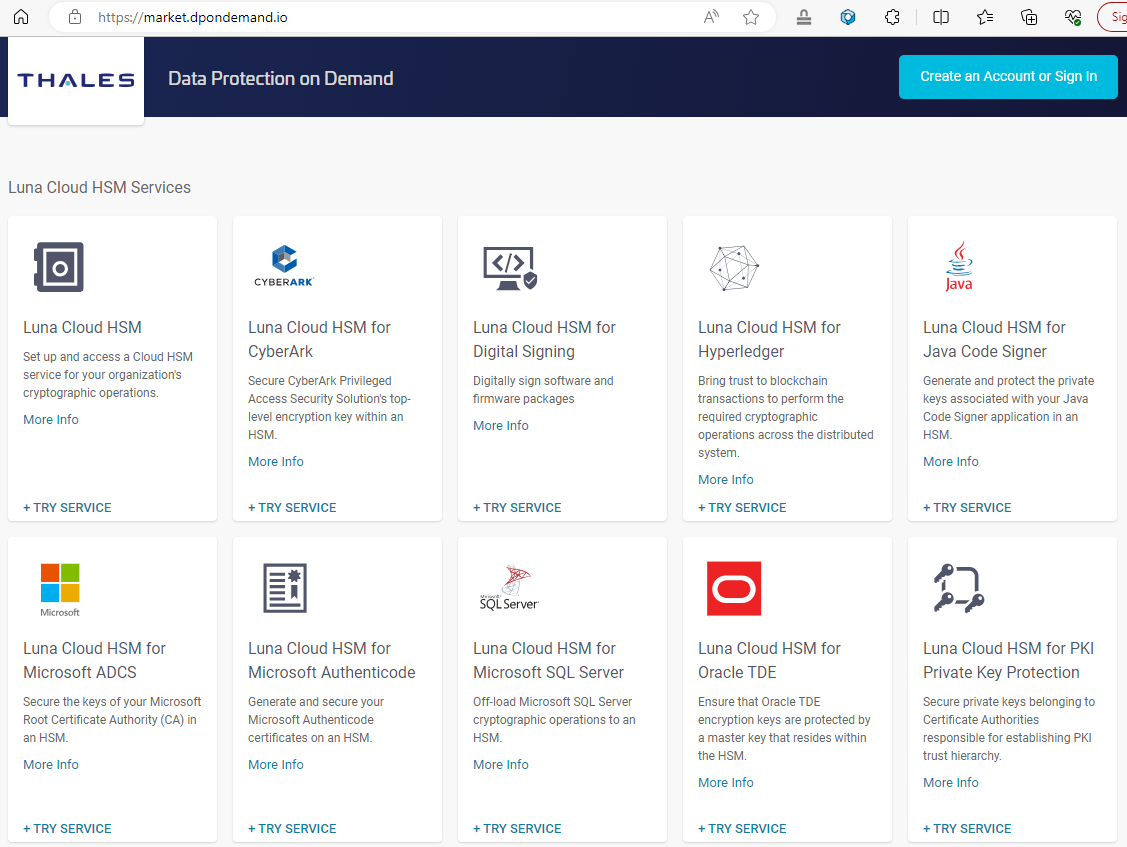 This gives you the opportunity to view the broad range of Luna HSM, CipherTrust key management and encryption services available on DPoD.
With free trials available for both Luna and CipherTrust, isn't it time you found out more about Thales data security offerings?
Previously, you needed to sign up to DPoD to experience the broad range of services Thales offers on its marketplace. Now, you can experience the marketplace and browse the various services, including links to the related documentation, first, before signing up.
This enhanced customer experience is part of our ongoing commitment to making data protection easier than ever before. It highlights the security at the click of a button experience that DPoD provides.
In addition, partners can benefit from this, even when bundling DPoD with their own managed services, as this new version of the marketplace can be delivered under partner branding too.
For more information about DPoD, please

visit the website, or mail: dpondemand@thalesgroup.com, or simply try it out here – DPoD Marketplace.